Fresh ideas for your group getaway!
Looking for fun, exciting, and inspiring ideas for your group event?
With unparalleled scenery, and a broad range of activities both winter and summer, come to the mountains for your next group holiday or corporate outing.
If you're celebrating a special occasion with friends or family where better to enjoy it than the mountains - with breathtaking panoramas, charming places to visit, enough things to do for all tastes and ages.
As well as skiing and snowboarding in winter, try heli-skiing, paragliding, cross country skiing, snowshoe walking, drive huskies - experience once-in-a-lifetime thrills. In summer the opportunities are endless - hiking, biking, white water rafting, golf, climbing - the lakes and mountain areas really do have it all.
The Alps and Pyrenees also provide the ideal setting for group and team-building breaks, seminars and conferences- enough things to do to suit everyone, excellent facilities and easy travel options.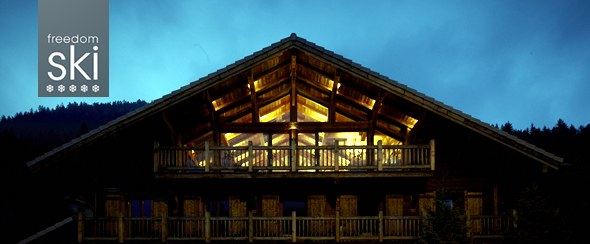 Dedicated service and excellent accommodation!
Whether entertaining important corporate clients, rewarding high-achieving members of staff, or teaming-building for an existing department, Freedom Ski has years of experience hosting corporate clients.
You will be allocated a dedicated account manager who will organise all aspects of your corporate stay. They provide professional and flexible solutions, coordinating the many detailed requests we receive from our corporate clients. Whether you need a specific menu at a specific time, late night lifts to and from the centre of the village, a wine-tasting session or off-piste guiding, we tailor our service to cater to your needs.
web:
www.freedomski.co.uk
email:
info@freedomski.co.uk
tel: +33 (0)4 50 74 13 92