Guest reviews:
Review sent by email/letter by John Thompson, 03 Feb 2017
Just a quick line to thank you for our fabulous week in Meribel.

Everything ran so well from start to finish, and I spent the whole week laughing and enjoying superb skiing.

Could you please extend my thanks to our chalet hosts who looked after us so well. They were so courteous and accommodating, and full marks for their cooking skills. I thoroughly enjoyed every meal and nothing was too much for either of them.

Here's wishing you all a successful season, and who knows, we may see you all again.



Ski Blanc Ltd 04 Jul 17
Review sent by email/letter by Mr J Greene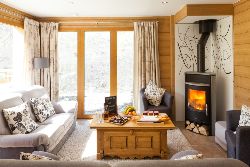 Trevor and Kirsty were fantastic hosts. They spoilt us rotten and the food was better than most restaurant food each and every meal. The chalet was wonderful.
They went the extra mile.
06 Jan 2016
Ski Blanc Ltd 11 Jul 16
Review sent by email/letter by Mr J Simpson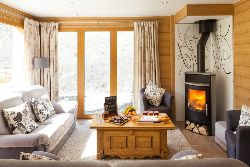 Just a quick note to say a massive thankyou to the whole of the Ski Blanc team for hosting us last week!
Everyone has said how much they loved the chalet (in particular the spa and jacuzzi), the food, taxi service and general personal touch that you guys provide! Trevor and Kirsty were also brilliant!
Thanks once again.
21 Mar 16 Chalet Les Sauges, Meribel.
Ski Blanc Ltd 09 Jul 16
Review sent by email/letter by Mrs P Taylor 23 Mar 2015
I would just like to say a big thank you to all at Ski Blanc for helping to make our trip really wonderful. I cannot fault the organisation from the planning, booking,info, transfers and reception. The chalet hosts, Fen and Sam, were charming, welcoming and nothing was too much trouble for them. As for the food - well it was outstanding!
My husband's birthday treat was truly special. We all felt we had been well looked after. We certainly plan to return some day Well done all of you


Ski Blanc Ltd 28 May 15