Chalet apartment for sole occupancy
Self Catered basis
1 bedroom, sleeps 1/5
Flexible stays
2 minutes to lift by ski bus
Available for summer and winter
wifi
parking
Apartment sole occupancy
Alpineview Chalet
Alpineview Chalet offers a cosy space with pretty Savoyarde furniture.
Sleeps up to 5 people
Stunning views over the valley, and only 1mile from village centre...free navette bus stop 250m
The large enclosed garden provides a private space to enjoy the spectacular scenery
Free parking for several vehicles
Self-catered basis...external catering services available
Pre-bookable ski equipment is available, with overnight storage facilities at the foot on the slopes
Grocery drop service available (small charge)
Accommodation:
Garden Apartment
Private entrance
Triple-bedded bedroom room...3 single beds
Lounge/dining room with banquette (2 proper beds)
Fully-fitted kitchen with dishwasher, oven, hob, microwave
Bathroom with shower, WC and sink (no bath!)
Self-contained/sole occupancy
Freeview UK TV channels
DVD player
Playstation and games
Free WiFi
£10pp linens & towels
£75 end of stay clean
Key safe
Outdoor facilities providing ski storage and boot blowers
Free parking
Pet-free environment
Non-smoking chalet
Transfers available (charge)
Night taxis available/pre-bookable
Pre-bookable ski equipment available with free overnight storage (next door to the ski lift)
External catering services available
Facilities:
boot dryers, games console, garden, iPod docking station, private parking (open), satellite/cable TV, terrace, wifi (free in-room), wifi/internet access
Cuisine:
Self-catered apartment with the option to pre-book groceries for your arrival (small charge)

External catering services available
Services:
Transfers available
Ski equipment pre-bookable with pick-up/drop-off storage facilities at the slope
Taxis prebookable
Resort & location information:
click +/- to maximise/minimise
Resort name: Morzine
Ski area: Portes du Soleil
Country: France
Amenities: accrobranche, adventure park, bars and restaurants, beauticians, bob luge, bowling, bus station, bus stop, canoeing, canyoning, cash withdrawal facility, childcare, cinema, climbing wall, cross country skiing, cycling, devil carts, doctor, dog sled rides, fantasicable, fishing, fitness centre, free shuttle bus, freelance catering, golf, gym, gym classes, hairdressers, half pipe, heliskiing, high altitude restaurants, high ropes course, hiking, horse drawn skiing, horse driven sleigh rides, horse riding, huski dogs, ice climbing wall, ice diving, ice driving, ice fall climbing, ice fishing, ice grotto, ice kart racing, ice rink, lake, massage, mini golf, mountain biking, mountaineering, night skiing, night sledging, nightclub, off piste guiding, paragliding, parapenting, pilates classes, rafting, railway station, segway, segways, ski jouring, ski school, ski touring, skidoo safaris, skiing, skiing/snowboarding, sledging pistes, snow kiting, snow mobiling, snowboard school, snowshoe walking, spa, supermarket, swimming pool (indoor), swimming pool (outdoor), tennis, toboganning, torch lit descents, tourist office, via ferrata, yoga classes
Advertiser with
Chalets Direct
since: June 2007
Guest reviews:
Review sent by email/letter by Martyn
"Lorraine made the whole experience of booking her chalet an absolute delight, the whole process was completely painless. Excellent value, we stayed for 4 nights and was made to feel very welcome. Lorraine arranged our private transfer from Geneva airport was able to help with our equipment hire. Other services were offered like shopping etc but we didn't take advantage of these additional services as we ate out most of the time.
The accommodation was the garden level of Lorraine's chalet which had fantastic views of the valley and snowcapped mountains.
The apartment had a living/dining area, well equipped kitchen, a bedroom with 3 comfortable single beds with fresh linen, towels and adequate wardrobe storage, a good sized shower room/toilet (with toilet roll). The chalet comfortably sleeps a maximum of 5 people with the use of the 2 other beds in the banquette in the living room.
I particularly liked the fact that Lorraine provided some milk, cake and a good stock of basics, coffee, tea, tea towel, and dishwasher tablets. The living room had a decent sized TV, with Sky showing UK Freeview channels, Sony Playstation & DVD player (we didn't use this, as we were on the mountain) and plenty of information about the local area.
The location was OK, very quiet and about 1km out of town. There are free buses a short walk away which run every 10 mins or so which will take you into town and the ski lifts. However, the buses dont run into the evening so prepare for a 20 min walk or you will need a cab to get back to the accommodation.
Overall a great experience and would recommend Lorraine for anyone looking to stay in Morzine, winter or summertime!

Thanks again!
Martyn, Mick & Jeff" 21 Mar 19
Review sent by email/letter by George
"We had a lovely short trip to Morzine and had a wonderful experience in Lorraine's chalet. It has everything we needed and Lorraine herself was extremely welcoming and helpful. I'd definitely recommend it as a place to stay! Thank you!"
14 Mar 19
Review written in the guestbook by Hamish
"Wonderful views, comfy beds & an excellent hostess. What more could we ask for?"
18 Mar 18
Review written in the guestbook by Dru
"Very comfortable accommodation in a great location. Good guidance on local facilities. A warm welcome and Lorraine was a very attentive host"
18 Mar 18
Review written in the guestbook by Malcolm
"Very-well equipped apartment and would definitely like to visit again. 10/10!"
18 Mar 18
Review written in the guestbook by Simon
"Thanks for a terrific stay. Comfy beds, kitchen fully stocked and good bus service, and what an amazing view!"
07 Mar 18
Review written in the guestbook by Jeremy
"Thank you Lorraine, you have been really helpful with all your advice and info. We've really enjoyed our week with you and would certainly come back again if coming to this resort.

Sorry about the shouting during the Scotland v England game!!! x" 07 Mar 18
Review written in the guestbook by Steve B
"Lorraine...thank you so much for a wonderful stay. You made us feel so welcome and relaxed. Thanks for all the information on restaurants and tips on parking.

A great host!" 07 Mar 18
Review written in the guestbook by Steve
"What a view! Many thanks for a lovely holiday. Next time we'll try ski-ing more of the Port de Solail"
07 Mar 18
Review written in the guestbook by Mark & Lisa
"Thanks Lorraine. We had a really great time in Morzine. The chalet is very comfy and perfect for our needs and a great location. Many thanks for your super friendly help and advice....it has been brilliant throughout our stay"
07 Mar 18
Great 4 days
"Have just returned after 4 fabulous days in Morzine. We arrived at about 10pm on a Thursday night & found a very nice apartment waiting for us. Lorraine (the host) had delivered the essentials which we had organised by email & was very very useful. She had also prebooked our ski hire with Ski set in town. The apartment was everything that we needed (took my 3 kids 22,19 & 15)There was a sky box offering free channels (not sure if you could actually take a sky card) which was enough as you dont spend time watching tv. There was also an xbox with some retro games that the kids loved.The apartment has a sofa bed in living area & 3 beds in the bedroom - all very comfortable. Plenty of hanging space for ski gear etc.spacious bathroom with nice shower that provide constant hot water. the kitchen is very well stocked but we mostly used it for breakfast (could easily cook full meals there though) There are bus stops within 100 meters either way which 2 routes service. Walk to Morzine is 25 minutes if you miss bus - taxi's were difficult to sort.Lorraine was always there if needed but was never intrusive which created a very nice relaxed atmosphere. Would we go back - without doubt
FYI ate out at Local Irish bar on road to Morzine- good pub grub
Picked up pizza from the pop up take away shop again on same road
finally ate at L'Etale more up market but very nice and did a birthday cake for my youngest on the Monday!!
Thoroughly enjoyed our time which was made better with lovely accommodation and very helpful hosts
Many,many thanks.
Andy & kids
Cardiff." 15 Mar 17
Great weekend break
"Had a fabulous long weekend break at Morzine. Lorraine was very helpful before we arrived giving advise and helping with bookings for ski hire etc. She also did a shop for us and was generally very helpful throughout our stay. The apartment was well equipped and the shuttle bus a short walk away. The local taxi driver Julienne was reliable and responsive.


"
11 Mar 17
Perfect family chalet with warm welcome and knowledgeable owner on hand during our stay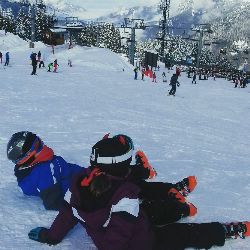 "We have just returned from a fantastic skiing holiday with our 2 children 11 and 12. This was our first time skiing as a family so we were delighted it went so well.

Our sincere thanks and appreciation go to Lorraine, the chalet owner who was exceptionally helpful and accommodating before and during our stay. Firstly in responding to our request to rent Thursday to Thursday to save on flight costs and gain quiet time on the slopes. Lorraine maintained good contact with us prior to the event, helping us access equipment, lift passes, airport transfers and plan our family skiing experience.

The chalet was located with amazing scenic views, within easy reach of a local bakery and free bus stop into Morzine. There was plenty of running water, heat, and the beds were cosy and clean so we slept well. The kitchen was well equipped and everything was clean and fresh.

Lorraine gave us a warm welcome on arrival with a tour of the chalet and then described the local amenities, helping get our holiday off to a great start, whilst ensuring we make it back in the evening! She was also very attentive and helpful during our stay making sure we had everything we needed and responding to our questions or requirements which was invaluable. This was particularly helpful when one of our party incurred an injury and she was very supportive in helpful us access the local medical centre, and provide books and DVD's to keep them entertained.

There was free wifi and great signal along with good TV, helping us stay connected.

We would not hesitate to recommend this chalet to anyone visiting and feel confident that Lorraine will continue to provide a warm welcome and excellent local knowledge of the area and facilities available."
PMcCourt 27 Feb 17
Comfort and views!
"this is such a "home from home" with the most amazing views over the mountains.
It's a very comfortable small apartment for 4 (or 5 people). We stayed with one adult and 3 teenage boys and I have today it was perfect! The bathroom was good, beds comfortable, kitchen small but had everything we needed...and the patisserie just down the road provided to much satisfaction!!

I would highly recommend this place and have returned as so good." 21 Feb 17
A lovely appartment
"We stayed at Alpine View Chalet for 10 days during the 2016/17 post Christmas/New Year period. We had a great holiday! Lorraine was a warm and welcoming host, and took trouble to help us get settled into the apartment and find our way around in Morzine and the local area.

The apartment was warm and comfortable, clean and neat! The children were happy with their shared bedroom, and the sofa bed/pull out bed were super comfortable to sleep on. The kitchen had a good selection of pans, and other basics you need for self-catering. Plenty of cupboard space! All the appliances were clean and worked perfectly. We didn't even miss all the great Christmas holiday TV, because the skybox received UK terrestrial channels!

Boot blowers and ski storage were available, but the apartment had a handy "warm corner" which was just as effective for keeping boots dry!

There was plenty of space for our stuff - pegs, a huge wardrobe/cupboard, other cupboards.

The view from the front windows was superb. Had there been more snow the children would have loved playing in the garden, which was safe and level. Outside parking was great. The apartment is in easy walking distance of a great bakery, and the ski bus stops are about 4-5 minutes walk to take you into the centre of Morzine on the free shuttle buses. Alternatively, you could drive in 10-15 minutes to either of the main Avoriaz cable cars. IT took about 20-25 minutes to walk from the centre of Morzine to the apartment.

We had a wonderful time staying at Alpine View Chalet and would highly recommend it!" LeonieB 17 Jan 17
Comfort in style
"I have just returned from an Easter ski break with my three boys and have to say we cannot recommend this chalet enough. The beds were so comfortable, the chalet warm, the kitchen adequately equipped for what we needed, free wifi (kept the boys happy!) and Lorraine could not have been more helpful...both proactively before we arrived (airport transfers, shopping, recommending restaurants, ski hire etc) and reactively (last minute spices, helpful hints etc). In addition the free buses which run into town are so convenient! ..and as for the view...it has to be seen to be believed.

We have thoroughly enjoyed our stay and wouldn't hesitate to return.

Thanks so much for having us.

Antony + boys" Antony T 30 Mar 16
Fantastic Chalet and Location !
"Morzine is a hidden jewel and this chalet was perfect for our purpose. We had a wonderful holiday here.
The chalet was a perfect size for 5 people. The location is superb as there is a free bus service which makes it easy to get around town at any time.
Lorraine, the owner, was on location during out stay and she went more than the extra mile to make us feel welcome and looked after. All our needs were dealt with, both beforehand (organising airport transfers, recommendation of ski hire, grocery shopping for our arrival etc), and during our stay. We cannot recommend this chalet and Lorraine highly enough. A most professional service. Thank you very much indeed. We hope to return !" JudithB 29 Dec 15
Review sent by email/letter by James
"We had a simply fantastic week. Just sorry to be back to work and English weather !

The chalet was perfect for us- very comfortable and the location and views are great.

I would certainly like to stay there again and would not hesitate to recommend it to friends / family." 05 May 15
Review sent by email/letter by Theresa
"The house was lovely thank you, we had a wonderful stay and the skiing was fantastic!

so many areas to cover!

we generally ski' d in Avoria as it suited all our parties." 05 May 15
Review sent by email/letter by Ben
"We had a lovely stay in your chalet ~ all positive feedback certainly - lovely chalet itself, and nicely located away from the bustle of Morzine. We have already recommended it to a few of our friends!"
05 May 15